"Art is not what you see, but what you make others see."
Degas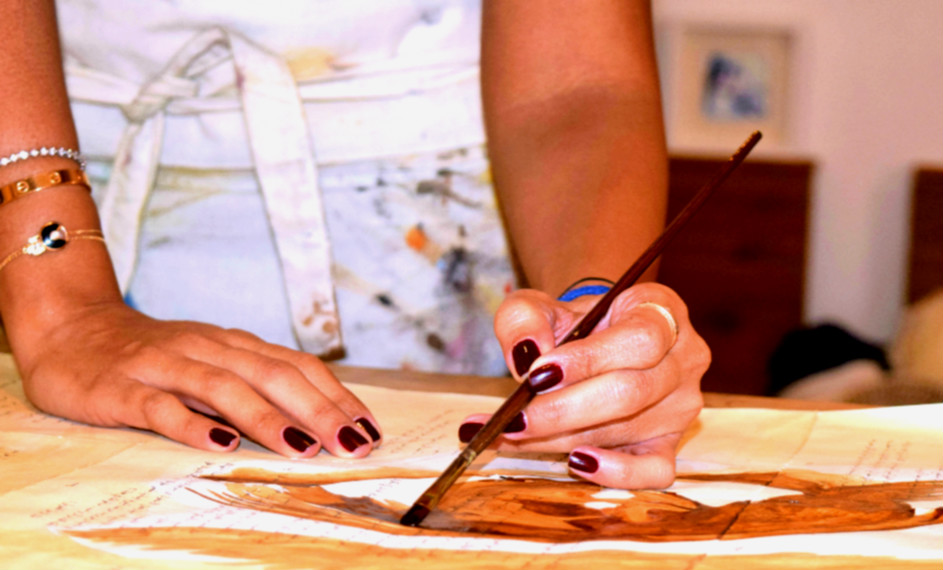 About L.YA ART
L.YA ART
Alia AlBazei a Saudi artist, founder and creative mind behind L.YA Studio,where she shares her adventures and love for art. What started as a hobby in her early ages turned into a full time career in 2013 when the idea of L.YA Studio as a small business was born. She educated and worked in the art field for some years. In 2009 she decided to continue on her artistic direction and moved to Boston.
From 2009 – 2012 she took her masters degree in graphic design at New England of Art & Design School, Suffolk University. Alia has an education in visual arts, Graphic design, painting, product design, drawing & colors, and a bachelor of Fine Arts form King Saud University in Riyadh. 
Her interest in art grew, she started doing realistic portraits, find out more about working with different mediums, such as oil, watercolors, pastels, and most important coffee ground. She started  experimenting with using coffee in her paintings. L.YA love challenges and the texture of the coffee is a challenge of its own, coffee gave her unique effect through the stain it left on the antique papers she uses.
Her first show of coffee painting was in 2015 at Kore studio in Riyadh. Most of her paintings were sold. The people enjoyed the new idea in art and the unique quality that it produced. The positive reaction form the viewers by using something thats close to them, they use and drink daily a medium that brings family and friends together.
As an artists, she have had the most wonderful opportunities to work with small businesses, individual clients during the last few years to create beautiful and unique works of art.
Gallery
The delicious roasted smell of fresh coffee in the morning is what gets most of us through the day. I use this incredible brew to create works of art.
Coffee gives a dark,rich brown hue that can produce beautiful monochromatic paintings. Take a look